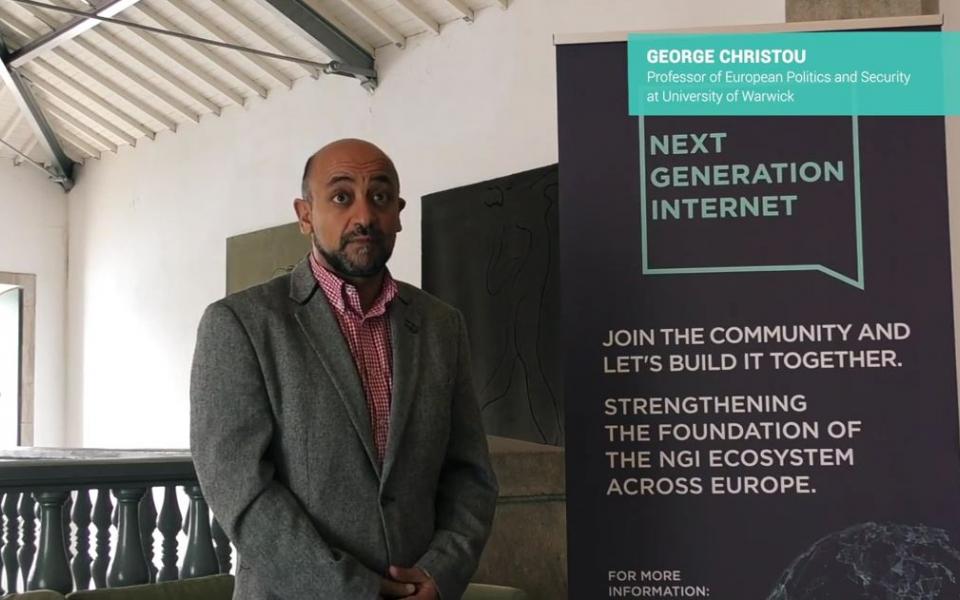 George Christou is Professor of European Politics and Security at University of Warwick and one of the Champions of the NGI Programme. His main research interests are linked to the development of EU cybersecurity, global cybersecurity debates, Internet Governance and the EU's role in Internet governance. In this interview at the NGI Forum in Porto - Portugal, in September 2018, George shares his thoughts about disinformation and fake news and how education can boost online security.
---
What's the main challenge that internet needs to face when dealing with content production, management and sharing?
"One of the major challenges everywhere at the moment is the issue of fake news and disinformation on the internet, this has to be and can be addressed in multiple ways, which are not necessarily short-term solutions. A human centric solution is education and developing critical skills.
A second one will be related to developing more sophisticated algorithms to deal with the separation of bad news. Finally, if nothing else works, we must consider some form of ethical and normative code of conduct or regulation law that deals with fake news and disinformation in the future".
What emerging internet challenges would you like to see supported by H2020 programmes?
"Emerging internet governance challenges in the future for me are trust and confidence on online provision service for citizens: a lot of trust has been lost in the last five years.
The second issue for me is also online security, so people can go online and be able to conduct their business, whether it is social, economic or any other form."
---
Watch the full interview here: