Nuno Varandas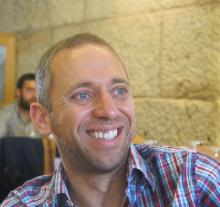 Main profile
Professional title:

Programme Manager/Project Manager

Organisation type:

Small and Medium Enterprise

Early Adopters Selection Criteria:

Innovation platforms & IT clusters

Hi-tech Start-ups & SMEs

Which of the following NGI values are you championing?:

New applications and services across industry verticals and public sector. Socio-economic impacts

Clusters and hubs on NGI-related technologies. Small business opportunities. Research spinouts
Badges

Early Adopters
Short Description:

F6S Network Limited (http://f6s.com) is a scaleup that is the largest social network for Startups in World. With over 2,650,000 profiles for the Startup community and more than 1,000,000 Tech Startups, it currently supports the majority of the Startup ecosystem through deal flow/ applications, jobs listings, free services, communication forms, technology transfer infrastructure & other areas.

F6S is the leading platform for application management for commercial, corporate, government, university and other accelerator programs, helping more than 15.000 such initiatives worldwide. Every year F6S processes more than 700,000 applications and delivers about €2 billion to startups per year! F6S is best experienced in creating an effective recruitment campaign, targeting the right SMEs/Startups, disseminating the open call far and wide and managing the selection process of the applicants.

NGI solution(s) used by your organisation:

F6S is implementing Machine Learning, AI and Blockchain technologies into its platform with the vision to be the the leading CRM for programme managers and tech startups/SMEs service providers.
History
Member for

5 months 3 weeks