Alexandru Stan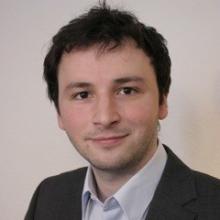 Main profile
Professional title:

Programme Manager/Project Manager

Organisation type:

Small and Medium Enterprise

Early Adopters Selection Criteria:

Multidisciplinary NGI researchers in ICT, social sciences & humanities

IT and Network Operators, Service Providers

Hi-tech Start-ups & SMEs

Which of the following NGI values are you championing?:

Human-centric. Citizen co-design. Participatory. Communities using environmentally-friendly and sustainable resources, e.g. energy

Control over personal data. Value extraction from protected personal data

Privacy-by-design approaches. Privacy-aware tools

New applications and services across industry verticals and public sector. Socio-economic impacts

Innovations for creativity, culture, education and research (also NGI Award winners)
Badges
Early Adopters
Short Description:

The company builds cutting-edge scalable software for the web & mobile and works both on backend services, user interfaces and interaction as well as application provisioning from its own private cloud (DevOps). IN2's core product consists of an in-house flexible web-based platform (https://in-two.com/platform) for managing and publishing photos, videos, document and audio files on any device. On top of this platform we build for our clients intelligent content hubs that use artificial intelligence for indexing, analysis and automation. We use agile and use co-design principles in our projects, embracing the human factor in the solutions that we build.
IN2 has a strong experience in R&D activities and the transfer of that knowledge to the market, working closely with top universities, and actively shaping European funded research in the fields of social media, digital content and cultural heritage. Our latest activities focus on enhancing interactivity on radio broadcasting and tools to simplify the use of digital content for event organisers, destination managers and publishers. Further topics on previous projects were the engagement of museum visitors by exploring digital content and the development of innovative models for content re-use in the context of Europeana. IN2 carried out several experiments on FIRE testbeds, investigating new hybrid deployment set-ups for SaaS applications and in cooperation with researchers from the security domain worked towards introducing a holistic, integrated and privacy-friendly approach to the use of social media in emergencies and security incidents. For more information see https://in-two.com/innovation
IN2 has been a Steering Board member of NEM, actively taking part in relevant discussions, meetings and workshops, effectively helping to carry out the mandate of achieving a sustainable European leadership in content, media, and the creative industries.
History
Member for

1 week 4 days