Robert Overweg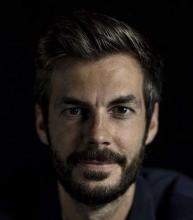 Main profile
Organisation type:

Small and Medium Enterprise

Early Adopters Selection Criteria:

Innovation platforms & IT clusters

IT and Network Operators, Service Providers

Hi-tech Start-ups & SMEs

Which of the following NGI values are you championing?:

Human-centric. Citizen co-design. Participatory. Communities using environmentally-friendly and sustainable resources, e.g. energy

New applications and services across industry verticals and public sector. Socio-economic impacts

Innovations for creativity, culture, education and research (also NGI Award winners)

Clusters and hubs on NGI-related technologies. Small business opportunities. Research spinouts
Badges

Early Adopters
Short Description:

We develop products from an intrinsic motivation and belief – that's what it's about at Triple. From this vision, We make both business critical applications as products which help people in their daily lives. For the likes of: Vodafone, Heineken, Max Verstappen, and the Netherlands Institute of Mental Health and Addiction. From concept and strategy to design, from apps to optimization, artificial intelligence, virtual reality and tech ops.

In our entire journey we've had the best interest of the end user at heart. This same human centered philosophy we have applied from the get go to our A.I. department. We are trying to make A.I. as human as possible. Meaning we focus on a a warm and understanding kind, instead of artificial — We'd love to tell you more about this.

We also have our own research tracks with universities and even develop our own products and separate devisions like for an example: beyondcare.nl . Where we use design and technology to try and improve the health sector.

Our company Triple is 160 people strong with a location in Amsterdam and Alkmaar.
History
Member for

1 week 5 days