Eduard Grasa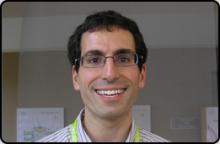 Main profile
Early Adopters Selection Criteria:

Multidisciplinary NGI researchers in ICT, social sciences & humanities

Which of the following NGI values are you championing?:

Security-by-design approaches. Trust models. Cyber security best practices

Interoperability and standardisation. Interoperability testing. Key enabling technologies: 5G, IoT, cloud, big data, cyber security
Badges

Early Adopters
Short Description:

i2CAT Foundation (

http://www.i2cat.net/

) is a non-profit research and innovation centre which promotes mission-oriented R+D+i activities on advanced Internet architectures, applications and services. The centre stands up for a new open innovation framework, fostering the collaboration between companies, public administration, the academic environment and end-users. 

 

i2cat is a mission-oriented research center. Our goal is to develop advanced Internet technologies to the benefit of government, companies and citizens of Catalonia and the rest of the world. In cooperation with these partners, our research and innovation units want to produce technologies and solutions with the aim of converting Catalonia into a leading global smart region in a Smart Europe, with a flourishing added-value economy and an innovative society.

NGI solution(s) used by your organisation:

i2CAT has a wide experience in multiple national and European R+D+i  projects, leading research lines in new fixed & mobile network architectures, wireless sensor networks, and content-based multimedia technologies, with the aim to develop new products, services and applications in the fields of eHealth, Smart Cities & Smart Regions, Advanced Manufacturing and Culture/Creativity. 

 

i2CAT is one of the key actors involved in the research and development of RINA, the Recursive InterNetwork Architecture. The Recursive InterNetwork Architecture (RINA) is a "back to basics" approach learning from the experience with TCP/IP and other technologies in the past. Research results to date have found that many long-standing network problems can inherently be solved by the structure resulting from the theory of networking.  Hence, additional mechanisms or, more commonly, the series of hacks and patches found with current technologies are not required. 

 

 
History
Member for

4 months 6 days