Ester Liquori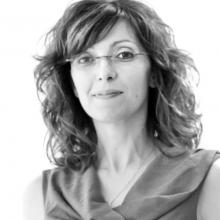 Main profile
Professional title:

CEO/Managing Director/Chief Executive

Early Adopters Selection Criteria:

Which of the following NGI values are you championing?:

Control over personal data. Value extraction from protected personal data

Women innovators in the NGI space
Badges

Early Adopters
Short Description:

Marketing and sales strategies often proceed by trial and with uncertain results.
We save companies hours of work and hundreds of thousands of money letting them know audience segments and content impact prediction to improve marketing and sales performance and increase personalization.
The result is GhostWriter ( https://ghostwriter.ai ) a full suite of AI-powered services to create content that works.
We help companies to find their audience segment and predict content impact to boost marketing and sales in full respect of people privacy.

NGI solution(s) used by your organisation:

The system is based on our proprietary semantic system, native in Italian and English language, combined with dedicated AI, ML, DL, NLP, Neural Network algorithms, coming from more than 4 years in R&D.
History
Member for

2 months 1 week