Luigi Assom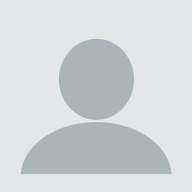 Main profile
Professional title:

CEO/Managing Director/Chief Executive

Organisation type:

IT Consultancy/Development

Early Adopters Selection Criteria:

Multidisciplinary NGI researchers in ICT, social sciences & humanities

Innovation platforms & IT clusters

Hi-tech Start-ups & SMEs

Which of the following NGI values are you championing?:

Human-centric. Citizen co-design. Participatory. Communities using environmentally-friendly and sustainable resources, e.g. energy

Control over personal data. Value extraction from protected personal data

New applications and services across industry verticals and public sector. Socio-economic impacts

Innovations for creativity, culture, education and research (also NGI Award winners)
Badges

Early Adopters
Short Description:

Nifty.works offers maps for knowledge landscapes, knowledge discovery platforms to find learning paths in between of multi-disciplinary areas, starting from what is familiar to you.
We help business, academia and public sector offering business intelligence solutions for designing strategy, making decisions, learning and development, data-visualisation.
We differentiate by enabling knowledge discovery also for people with entry level expertise - mixing design thinking and user experience applied to network science and AI.
We aim to accelerate innovation by enabling overview the context of things, and to predict how knowledge networks evolve in time.
We aim to democratise access to premium knowledge domains, and encourage innovation networks by rewarding value extraction from data and by enhancing accountability of shared expertise.
We are interested in partners in blockchain, art and museums, and applied artificial intelligence.

NGI solution(s) used by your organisation:

Nifty.works builds knowledge discovery platforms to support business intelligence, research and information discovery.
We offer human-centered design approaches atop of network science, which can easily be integrated with AI layers and blockchain.

Technology.
We tested knowledge network models on four industrial domains : intellectual property, scientific articles, factual knowledge, and vertical domains for content discovery.
We deploy knowledge networks.
We apply UX to knowledge networks: you can discover the context of novel areas, starting from what is familiar to you.
We helped start-ups and research institute in Europe and USA, with MVP in business intelligence, genomics discovery, bio-informatics, communication strategy, adult training.
We are interested to propose collaboration for gamification of knowledge networks in arts and museums, with experiences to promote values of cultural diversity, mutual recognition and the right to ask questions and inquire on reality - through Science.
We are interest to collaborate with research institute and institute of technology in synthetic knowledge production, (artificial intelligence applied to network science) and in peer-to-peer models based on incentives to accelerate innovation and accountability of policies designed on statements proven false.
History
Member for

1 month 2 weeks